---
Business collaboration creates purposeful connections internally and externally to achieve goals or solve problems. It's a powerful tool to help you think outside the box and generate exciting new ideas to help you grow your business.
The business collaboration leverages internal and external connections. It helps entrepreneurs generate ideas, find solutions, and achieve common goals. In addition, entrepreneurs and collaborators will benefit when a collaborative initiative offers open, honest, and productive communication.
Consequently, NIWEE offers two lenses:
NIWEE provides experiential training (work on your business as you learn) opportunities, mentoring and business coaching for up to 36 months to Indigenous women aspiring to become successful entrepreneurs or interested in scaling their early-stage businesses.
---
Business Collaboration, NIWEE is also building its Ecosystem — a Circle where NIWEE members are invited to share their thoughts on business challenges. To prime the pump, NIWEE will offer new issues for discussion starting in late summer 2023. In addition, bi-weekly series of hosted panel discussions will take place. Guests will share their experiences and expertise, and the audience will find answers to their questions.
NIWEE needs people willing to volunteer and help make a difference.
More specifically, we need volunteers:
1) With Business Ownership Experience, or
2) With Marketing, Sales, Communications, Sponsorship, Brand, Product/Service Development Experience, or
3) Willing to be a guest Speaker, a Lecturer, a Business Coach, a Mentor or Raise Funds, or
4) If you are established with a professional firm and willing to provide pro-bono services to our-start-up, including: Accounting, Legal and Website Design and Social Media.
Anyone interested in entrepreneurship, willing to participate in business discussions and help deal with challenges or interested in sharing their expertise in sales, marketing, communications and financing or volunteering as an experienced business mentor. We need your help; click here, fill out the form and we will get in touch.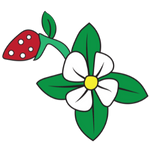 There are numerous studies on the challenges and barriers facing women entrepreneurs. Racism often exacerbates challenges when it comes to indigenous women and visible minorities. But the common observation from all studies is the need to access funding, balance business and family life, and need for business training. NIWEE, an Indigenous not-for-profit corporation, is focusing on the need for training and coaching. We function as a hub where members gain access to ideas, knowledge, and business skills and learn about access to available funding. In short, it's a space for collaboration. successful innovation by women entrepreneurs. You cannot be successful working alone. You need access to diverse people who understand different markets, work in many other sectors and have various skills. Doing so enables entrepreneurs to generate more ideas, share food for thought, find business opportunities, access potential customers, achieve goals, and more.